Our team or better yet, our family is a group of what couldn't be more different people with similar mindsets. Led by two surfers from different sides of Spain our atmosphere is one of diversity and are supported by a team of volunteers who manage every aspect of daily surfcamp life . Your surf coaches are experienced instructors who have over 10 plus years of experience in between both of them. Each with their own style and background, you´ll have a well rounded support staff in the house as well as in the water. Laughs guaranteed!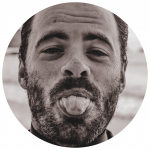 Lately I've been surfing twin fins and I am loving it! Always crossing my fingers for a Ponzos session.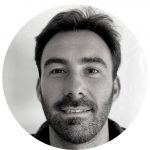 I like going left cause I see the wave. I'm goofy.