In the epicenter of Galician surf country you´ll find Nordes Surfhouse & Surfschool. Family atmosphere, quality instruction with a focus on sustainability all while building a global inclusive surfing community. Wave after wave.
Learn more about who we are and what we would love to share with you!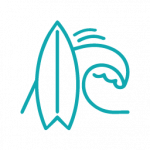 Surfing is what we embody and we share all of our extensive knowledge of the variety of different breaks our area has to offer. Need material? We´ve got you covered with boards, wetsuits, racks and anything you may need.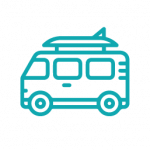 Combine your sufing with a hike through an enchanted forest, swim at a hidden waterfall or bike along the coastline. Charge your day with activities and unforgetable experiences.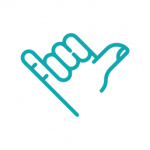 Our roots run deep in the small community of Covas, Ferrol. We partner and collaborate with other organizations and small local businesess in our area as our way of giving back to the place we call home.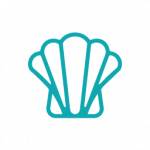 Galicia is a magical place. A land of timeless traditions that still form the fabric of everyday life. Come and enjoy the fiestas, music and uncomparable cuisine our region has to offer. 
Stay at our iconic surfhouse in the heart of the village. Cozy, quaint, and easily accessible. Book now to join our surf community!
Customize your adventure to your preference. We offer coaching and guiding and accomodate all levels of surf. Get the most out of your sesh!
Now offering surf trips to the Maldives & Mexico during the  off-seasonn. Spots are limited and in high demand. Don´t miss out on this incredible opportunity!
Check out our instagram for the most recent happenings and latest updates.